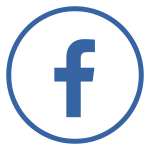 FOLLOW US ON FACEBOOK
St. James' Preschool's full-day program is available 7 a.m.–6 p.m. daily, with a half-day option, 7 a.m.–12:30 p.m., available. We also offer full week and part week schedules. Children learn and explore throughout the day in an engaging, caring environment.  Available by email 7am to 6pm.
Program Options:
5 days a week, 3 days (M/W/F) or 2 days (T/TH); full day 7 a.m.-6 p.m. or half day 7 a.m.-12:30 p.m.
St. James' Preschool nurtures the spirits of young children in a safe, caring environment, featuring bright and airy classrooms and teachers who are passionate about education. Together we build knowledge using all of the senses, by interacting with others, and by learning through exploration. Nature is a key to learning at St. James' Preschool! We provide a quiet country setting with lots of time for outside play where children are encouraged to engage with their outdoor surroundings.
St. James' Preschool is a developmentally-appropriate preschool program, designed for children ages 2-5, in which children learn through activities that enhance literacy, mathematics, science, social studies and social skills.
Here at St. James' we utilize the Creative Curriculum and Healthy Beginnings, both of which are MSDE state-approved curriculum.
We also believe in incorporating lots of playtime into our day, which is an important aspect for preschool learning, and is supported by the National Association for the Education of Young Children. Learning through play allows children to develop strong social, emotional, community and communications skills with their peers and teachers, while building physical development, and art, literacy, math, and nature awareness.
During the students' day a healthy, well-balanced snack is served in the morning and afternoon, and the children eat lunch together as a class. Meal times allow the children an opportunity to give thanks for what they have while practicing good manners and sharing in appropriate table conversation.
Chapel
A weekly chapel service is led by the rector of St. James' Episcopal Church. Students attend chapel each Monday. Chapel lessons are age appropriate and reflect the themes in the classrooms. Chapel is interactive – the children participate in the setting of the short chapel service as well as in the prayers and songs. Parents are welcome at the services on any Monday.
Office hours
8 a.m.-2 p.m.
For a school tour or parent meeting, please contact Diana Hoffman owner and director,410-357-9401.
St. James' Preschool seeks to provide a happy, safe and enriching environment for children, parents and staff. This school is a ministry of St. James' Episcopal Church. The preschool welcomes children of all faiths and encourages the sharing of beliefs and special observances.